 Party Sandwiches Tray (45 slices)
$74.99
---
3 zaatar and cheese 3 green olives and cheese 3 black olives and cheese 3 Cheese Itself 3 Ham and cheese all the sandwiches are cutting in 3 slices and served on the tray .
ORDER ONLINE
0 customers Party Sandwiches Tray (45 slices) ! Leave a review to let us know what you think.
You may also like
---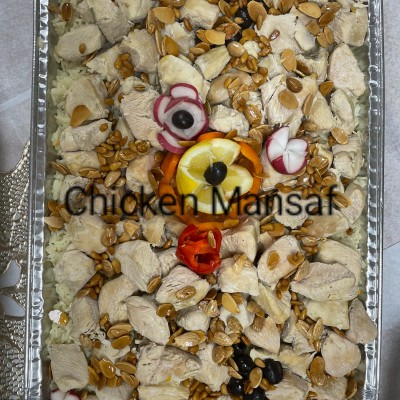 Traditional Arab dish served with rice and topping with chicken , Almonds and pine nuts.