 Veggie Khachapuri Half Size (One Egg)
$12.99
---
No description available.
ORDER ONLINE
0 customers Veggie Khachapuri Half Size (One Egg)! Leave a review to let us know what you think.
You may also like
---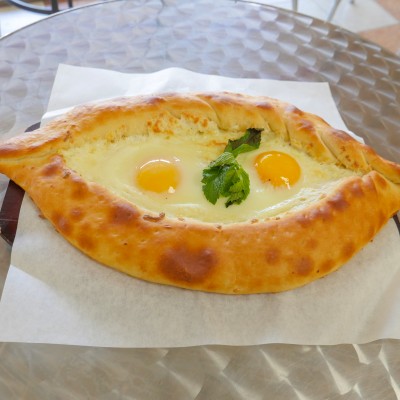 Our fresh dough baked with quality cheese and eggs please let us know how do you like the eggs.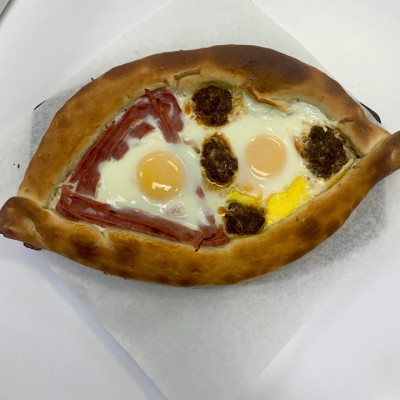 OUR FRESH BAKED DOUGH TOPPING WITH 2 EGGS , CHEESE, HALF HAM AND HALF HOMEMADE SUJOUK SAUSAGE !!!.