Halawet El Jeben
$29.99
---
homemade mozzarella cheese dough filled with ashata cream , try this middle easter dessert sold by 2 pounds .
ORDER ONLINE
0 customers Halawet El Jeben! Leave a review to let us know what you think.
You may also like
---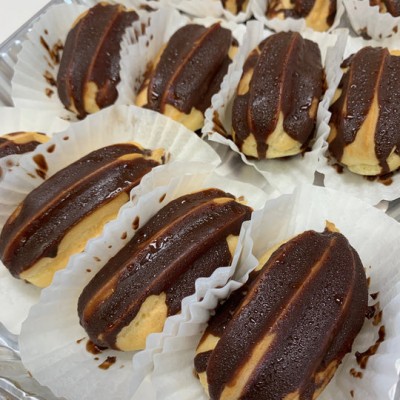 homemade dough filled with homemade white cream and cover with dark chocolate .