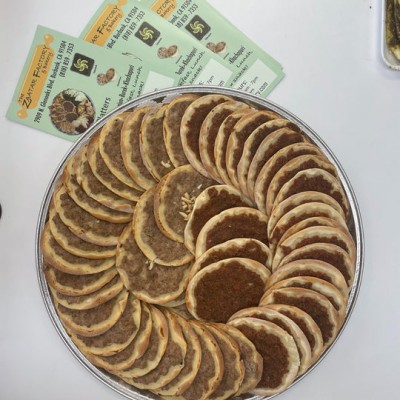 Mixed Party Platter (Mini Lahamajun & Sfiha)
Small Tray (22 Pcs)
$35.99
Medium Tray (36 Pcs)
$52.99
Large Tray (48 Pieces)
$71.99
---
PARTY PLATTER ALUMINUM MADE WITH COVER , GREAT FOR PARTIES OR ANY OCCASION , 3 SIZES WITH OUR MINI LAHAMAJUN AND SFIHA (GROUND BEEF ,POMEGRANATEAND YOGURT ABOUT 5 " ROUND EACH.
ORDER ONLINE
0 customers Mixed Party Platter (Mini Lahamajun & Sfiha)! Leave a review to let us know what you think.
You may also like
---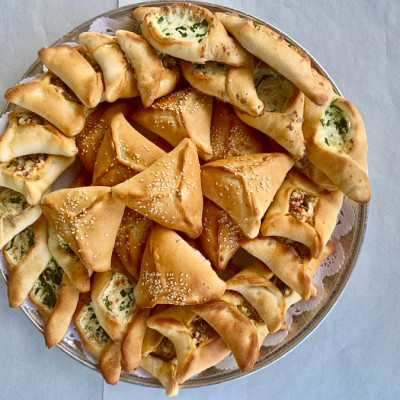 20 Pieces: 5 potato and mushroom, 5 veggie lahmajun, 5 spinach, 5 green olives and cheese. UNIQUE PLATTER TO MAKE YOUR OCCASION MORE SPECIAL ! 12 SFIHA SHIMIE OPEN, 12 BRAZILIAN SFIHAS CHEESE MINI, 12 BRAZILIAN SFIHAS MEAT MINI, 12 LAHMAJUN MIN,. 24 mini cheese open manaeesh (like cheese pizza with no sauce).