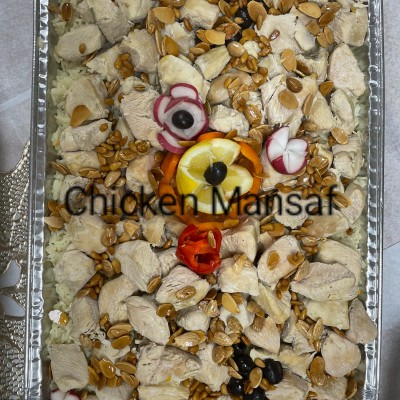 Chicken Mansaf with Rice (Catering)
---
Traditional Arab dish served with rice and topping with chicken , Almonds and pine nuts.
ORDER ONLINE
0 customers Chicken Mansaf with Rice (Catering)! Leave a review to let us know what you think.
You may also like
---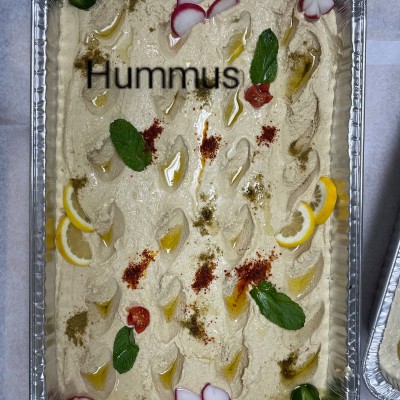 mashed chickpeas blended with olive oil,tahini,lemon juice,garlic,decorated with olive oil,paprika.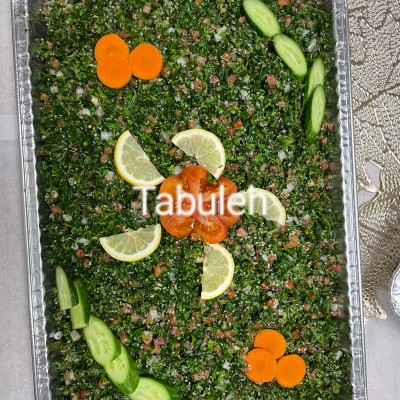 Chopped Parsley, Bulgur, onion, olive oil, lemon juice, salt , tomatoes . Traditional Arabic Dish served with Freekeh ( green grain made from durum wheat which is roasted then polish to remove the shells ) topped with meat, pine nuts and almonds,Freekeh is a very exotic dish and will be a success for your guests !!.