 Lahmajun - Sfiha 1 Dozen (12 Pieces)
$26.99
---
Our fresh dough topping with an amazing taste. Ground beef, onions, yogurt, pomegranate juice , black pepper , pine .
ORDER ONLINE
0 customers Lahmajun - Sfiha 1 Dozen (12 Pieces)! Leave a review to let us know what you think.
You may also like
---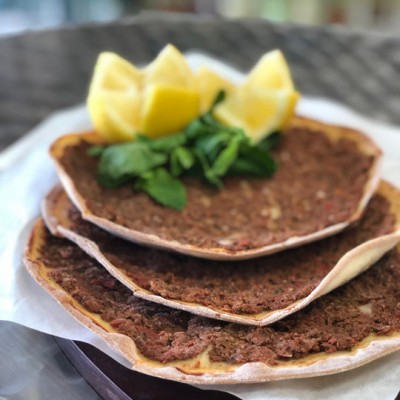 seasoning meat mixed with fresh blended vegetables. 12 pieces around 7.5" round size .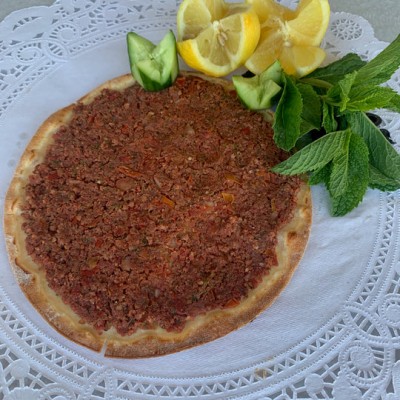 Eight inches of our spice meat topping our fresh dough ,order as many as you want . our fresh dough topping with vegetables blended and musrhoom. Fresh vegetables and mushroom.